New Burma Jade and Yellow Jade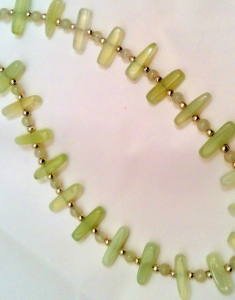 This month we're featuring two beautiful types of jade. New Burma jade encompasses a variety of green shades including olive, sea green, and peridot. New jade is a semi-translucent serpentine stone. It is found all over the world. Yellow jade is also a natural serpentine, whose shades vary from deep orange to creamy off-white. It also has a lovely translucent quality.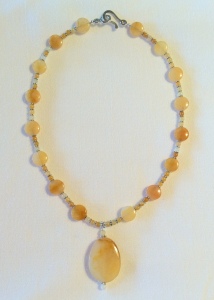 Jade has been associated with good luck for thousands of years. It is also thought to help one be "in touch" with oneself. Jade creates balance and stimulates ideas and creativity. It is said to good for the kidneys, nervous system and metabolism. As a "dream" stone, it helps one have insightful dreams. The Chinese believe that its benefits transfer to the body, so wearing it is highly recommended.